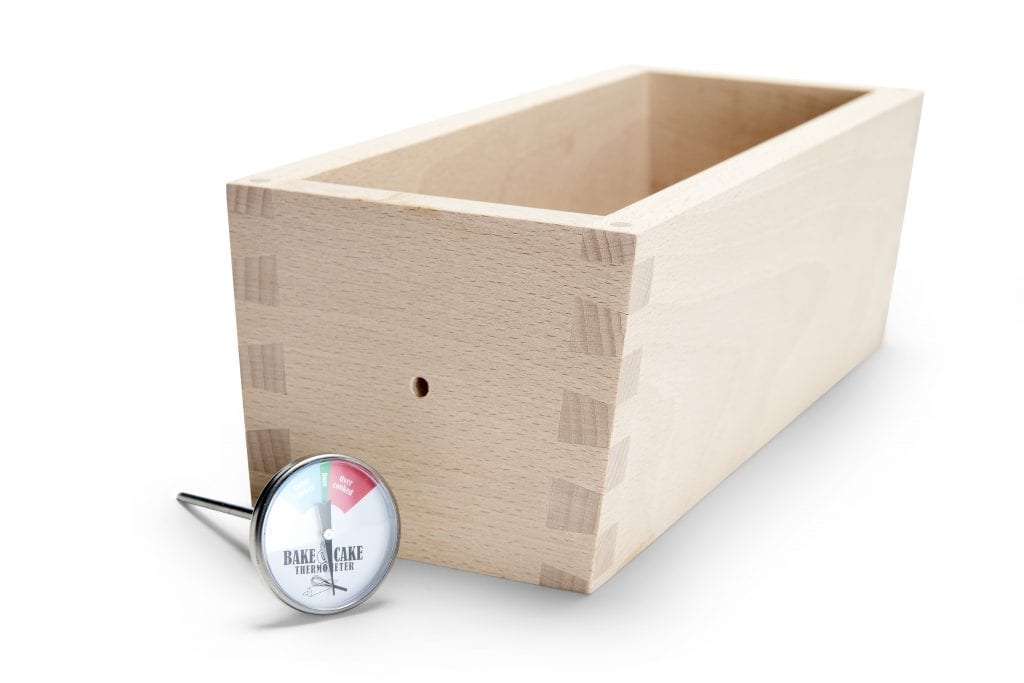 Baking tin in beech wood
Our baking tin is made of beech wood, which is specially suitable for food use.
The baking tin gives a gentle baking and a wonderful aroma to the bread and the bread will be airy with a crispy crust.
Before use you will have to apply cooking oil (etc. olive, rapeseed or sunflower oil) to the baking tin and do so frequently on the outside and inside over the next two days.
NOTE – The baking tin does not go in the dishwasher.