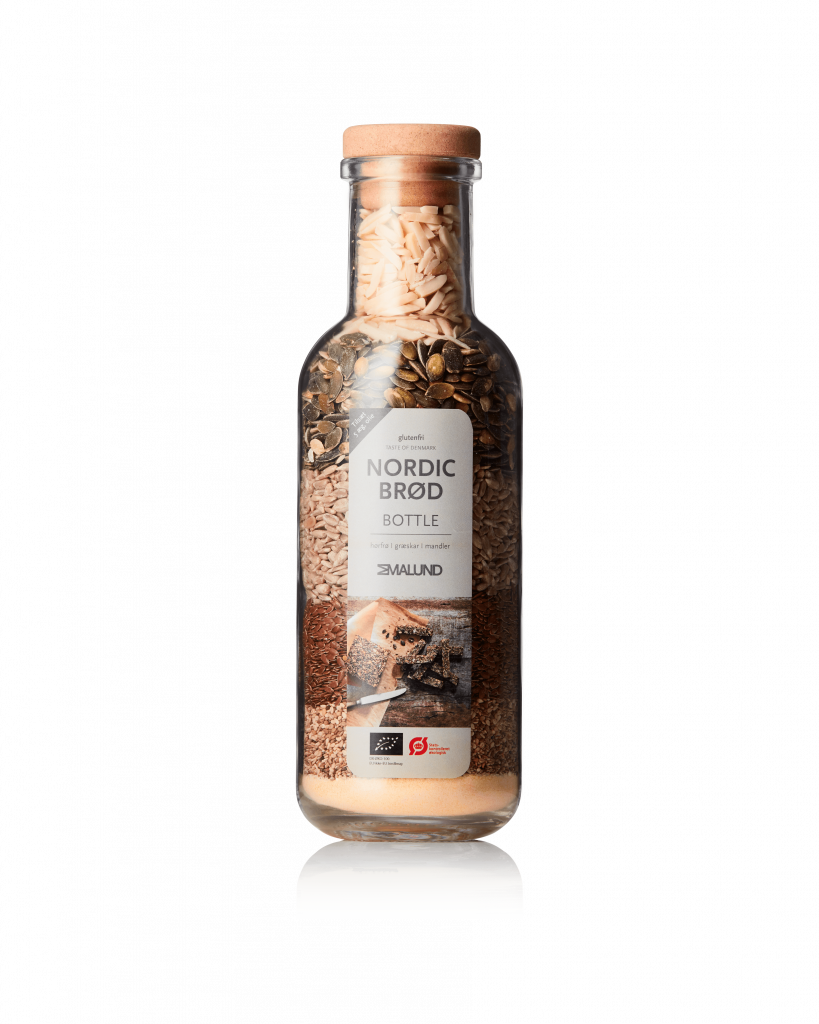 Nordic Bread Bottle will be delivered with danish label, baking instruction will follow in English.
Nordic Bread is the modern form of Stone Age bread without gluten. A small portion of the contents is cornflour, which means that the bread is easy to cut into thin slices without it crumbling. Toast thin slices of the bread in the oven with a little salt and use as a snack.
Ingredients:
Sunflower seeds, pumpkin seeds dark, linseed, sesame seeds, cornflour, flaked almonds, rock salt.
Content: 695 g
1 L Glass Bottle
Total: 1.275 g
Shelflife: 10 month